Shoes are a staple in everyones wardrobe, and a good pair can really make you shine. Unfortunately shoes can get very pricey, especially in the fall-winter seasons.
Thats why I've put together a list of 10 must have fall shoes for all you girls who just can't justify splurging on $1000 shoes!
Over the knee boots are my go to for daily fall looks. You can dress them up or dress them down. You can get them in a variety of different fabrics such as leather, suede, liquid leather, velour and more. These boots from the DSW are around $70.00 and are very good quality!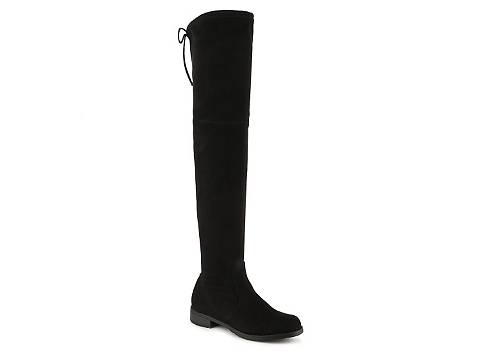 metallic heels can be trendy all year round, but fall and winter is where they really "shine". They add a stand out factor to any outfit and can be worn in a multitude of different ways. Metallic shoes can get very pricey but luckily for you guys i found a great pair from ASOS for only $40.00!
3.Oxfords
Oxfords are huge this fall, they've been seen all over the runways and are definitely a staple in my wardrobe. You can dress them up or dress them down, and they're a perfect shoe for the office (which is always a plus for those who work in that setting)! I found a pair by Design Lab that were under $100 but amazing quality and resembled a Miu Miu pair.
 Sock boots are a major trend for fall 2016, you can get them in a variety of different fabrics and styles. You can find sock boots in basically every shoe store this season. Many may recognize the trend from runways such as Kanye wests Yeezy season 4, Givenchy, Dior and more. A pair I've been loving this season are by misguided, they're super comfortable and very affordable.
5. Bordeaux
Bordeaux is a trending colour this fall. You can wear it as a statement or just simply to add more to your already exciting outfit. I love purchasing classic items in trending colours so when i found these bordeaux pointy toed pumps at ALDO it was 100% necessary that i picked them up.
.
Cap toe heels are a great way to add colours to an outfit. They are also a huge trend this fall, you can wear them with culottes, jeans, dresses and more. These ones i found from Zara are a great day to day pair, and the colour combination is very neutral so they go with almost any outfit.
7. Loafers
Loafers are comfy, casual, and on trend this season. Loafers are perfect daily wear shoes, they look great with a pair of jeans or culottes. They are comfy and casual shoes that can really make you look put together. These black suedette loafers i found on asos were affordable and basic enough to go with any possible outfit.
Lace up booties are one of my fall favs, i think they are so versatille and add spice to any outfit. I found this affordable pair that are very similar to some high end ones I've come across on GoJane.com.
combat boots are a recurrent fall trend. They are sturdy, comfy and perfect for the cooler weather. My all time favourite combat boots are the Steve Madden Troopa boots, they are better than any high end combat boot I've purchased and they are a great price considering the quality.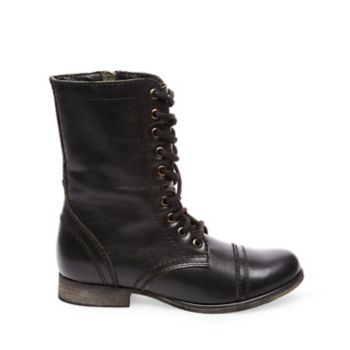 Embellished shoes are very in this fall, and are fun to wear. They stand out and add an eye catching effect to any outfit. However if you're like myself, more understated and neutral then i found the perfect shoe that incorporates both the trend and my introvert personality. Its a peep toe bootie studded with a single colour rhinestone pattern. Its a statement but still functional.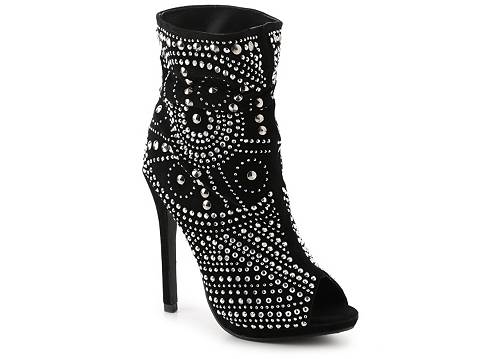 Those are my Top 10 must have fall shoes. If you'd like to see how i style any of the shoes above feel free to let me know and i can make a how to style post.
Feel free to leave future post ideas as well!
Thanks for reading, much love xo!